All Things Adoption!
Jan 13, 2021
It's impossible to ignore the incredible support we saw from those of you who were ready to welcome home a new furry family member in 2020!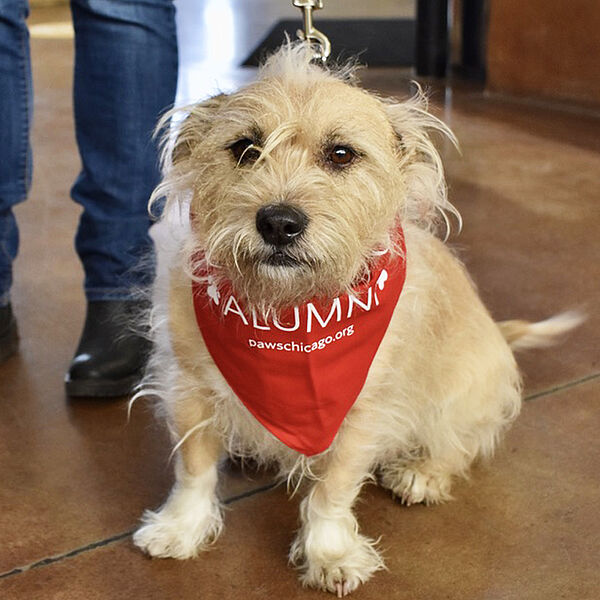 Looking back on 2020 can feel a little less than promising. But, thanks to you, we feel nothing but support, generosity, and a whole lot of love when we reflect on 2020 in terms of adoptions!
Last year, we implemented a virtual adoption process so we could safely continue our life-saving mission. Like so many other organizations, we felt the growing pains of adjusting to an increasingly online world. But when we were most worried about the new physical distance in our community, you helped show up stronger than ever to find homes for Chicago's homeless animals.
Last year, over 4,000 animals went home with new families as PAWS Chicago alumni - pets like Duncan, who was almost euthanized before finding her place here at PAWS, Kele, a very loved cat who spent over a year-and-a-half with us waiting for an adopter willing to help her through her medical concerns, and thousands of other animals who just needed the perfect home to give them a chance.
Adoption Events
And with so much good that happened last year, we can't help but look forward to 2021 with hope! We'll keep on fighting for the sick, injured, and homeless animals who have nowhere else to turn and won't stop until they're home. We know you're up to the challenge, too. So to kick off this new, incredible year of life-saving, we're hosting some adoption events!
From January 17 - 23, we're waiving fees for some of our overlooked pets during a Don't Forget Me adoption event. They have needs that can't be met through love alone, like the need for a kid- or pet-free home, or the desire for a big backyard or a quiet neighborhood. Are the perfect match for an overlooked pet? Meet Our Underdogs.
Then, from February 8 -14, we're piling on the love for some of the bigger PAWS pups! Larger dogs typically spend a longer time in the shelter than their littler counterparts. During our Big Love adoption event, we need your help finding homes for dogs that weigh 40+ pounds.