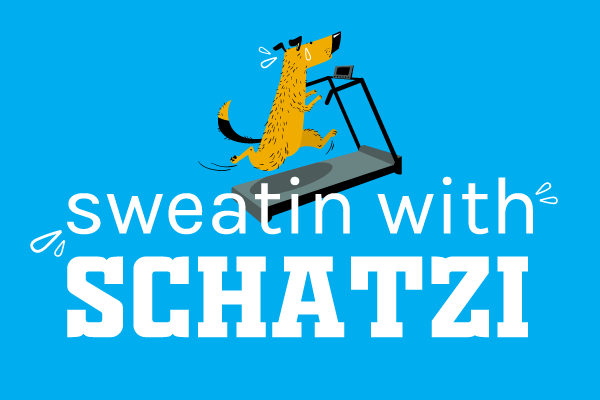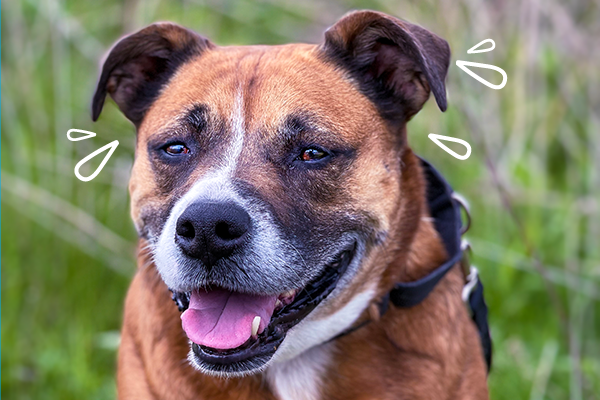 Chicago, meet Schatzi
When her person passed away, we welcomed her back to PAWS to help her heal and get healthy. Her last step: finding a home, and shedding 20 lbs. This darling dog will need a special family to fit her needs but she's all smiles and tail wags as she asks: are you her new person?

Like Schatzi, this past year-and-a-half might've left your sweatpants a little tighter, your fridge a little lighter, and your couch cushions (or in Schatzi's case, doggy bed) very well broken in, but it's never too late to find a happier, healthier ending. Join us on Schatzi's journey as she sweats, pants, and jogs along on an adventure to drop some weight and find her people. If you're part of a kid- and pet-free family and willing to go on some extra-long walks, who knows… that home might even be yours!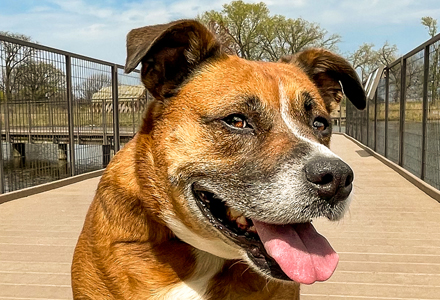 Right now, Schatzi's 76 pounds of happy smiles and perky triangle ears. Sure, she should be 56 pounds, but we're working on it. When her person recently passed away, we welcomed Schatzi back to PAWS Chicago to heal as she gets ready for a new family. Once a PAWS pup, always a PAWS pup – and for Schatzi especially, we'll always have love to spare.
Just like the weight, love and playtime come easily to her. "Schatzi" means sweetheart in German and this little (er... big) lovebug and has the purest heart despite what she's been through. She craves cuddles from grown-ups and will always roll over for a belly scratch. Fetch? Loves it! Her former foster family described her as a "sweet and affectionate girl who loves playing with Kongs, enjoys going for car rides, and is always up for a good quality power nap." She's larger than life (no pun intended) and will fit right in with a kid- and pet-free family where she can be the star of the show. Can you help Schatzi swap a few naps for walks? She'll be sure to return the favor with all the love she can muster which, spoiler alert, is a ton. Help us find this sweet girl her home.
Prepare for post-pandemic life with your pet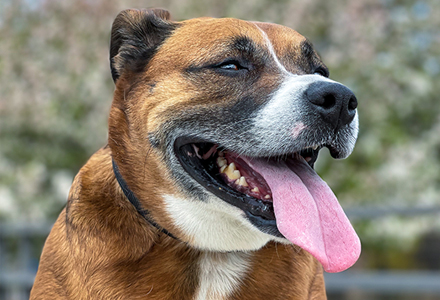 As the country opens back up and you return to work, traveling, or out-of-the-house adventures, there's one family member who may not be as excited as you are: your pet. Taking steps now to help your pet adjust to alone time is crucial to their health and happiness. Watch the following videos and read our step-by-step guides for your must-dos of post-pandemic life, like crate training, providing enrichment, and building independence.