Sponsorship
Thank you to our wonderful PAWS Chicago 2019 Beach Party sponsors!
Please find all of the available sponsorship opportunities below and click here to become a sponsor.
For questions or more information, please contact Michelle Kenny at mkenny@pawschicago.org or 773-843-4884.
Presenting Sponsor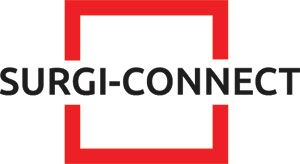 Cabana Sponsors
Paula & Peter Fasseas
Pam & Ed Carey
Denise & Ed Raddatz
Surgi-Connect
Captain Sponsors
The Beecken Family
Hinsdale Pet Memorial Services
JP & Corey Marchetti
Anne Marie & Murray Peretz
Bonnie & James Spurlock and Judy & Howard Tullman
VCA Animal Hospitals
Mark & Heather Yeager
Skipper Sponsors
First Mate Sponsors
Blum Animal Hospital
Dino's Playmates
City Staffing
Bruce & Deborah Crown
Katie Edwards
Patricia & Thomas Erickson
Wayne R. Gailis
JMJ Phillip Executive Search
Kuma Bicycle Company
Robert Macko / Victor Archuleta
Anita & Dan Mauro
Brenda & Jack Pickleman
Barbara & Dick Rinella
Peggy Sorenson
The Willis Foundation
J. Patrick Welch
Michael Wohlfeil & Robin Duggan
Pet Host Committee Sponsors
Alfred D'Ancona
Andrew Tobin
Andy Lane
Catherine Frasunek
Dremel
European Wax Center
Jan Johnson
JoanneSellsChicago
Karl Geckler
Kim Gleeson
Lance Kirshner
Michele Mistovich
Nancy Sterling
Pat Garrison
Savvy Derm Diva
Thomas Bauer
Virginia Follmer-Stafman
Goody Bag Sponsors
Chaos & Cuddles
Charlee Bear Dog Treats
Dremel
European Wax Center
Foxtrot
Gordon Salon
Grounds & Hounds Coffee Co.
Merrick Pet Care, Inc.
MUSCLE MAC
ORBA
Paradise 4 Paws and Pooch Hotel
Premier Relocation & Real Estate Services
Savvy Derm Diva
Surgi-Connect
Trove LLC
Wag!
Media Sponsors
Chicago Magazine
101.9 The Mix
Sponsorship Opportunities