Each raffle ticket purchased provides you an entry into the drawing of your choice for one of these three prizes.
Need not be present to win!
2016 Blu Midnight Vespa + One Year Road Side Assistance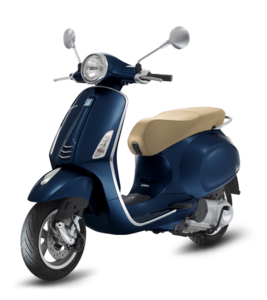 Explore the city from a new perspective by taking home a new Vespa! This 2016 Primavera 50 Blu Midnight model has 49 ccs and one free year of road side assistance, so you'll be cruising comfortably. *Note: Vespa winner is responsible for all taxes, registration/licensing fees, insurance, etc
Donated By: Heather & Mark Yeager; Courtesy of Vespa Downers Grove
Wine Tasting Party on PAWS Chicago Rooftop Deck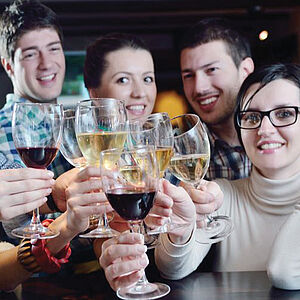 Gather up to 20 of your friends to enjoy a wine tasting event located on the spacious but intimate Pippen Fasseas Adoption Center Rooftop. Your experience will be made unforgettable with a two-hour private Wine Advisor and six bottles of wine ready to share. *Note: Gratuity not included. Expires: October 31st, 2016.
Donated By: Wines For Humanity
PetChatz Greet & Treat Videophone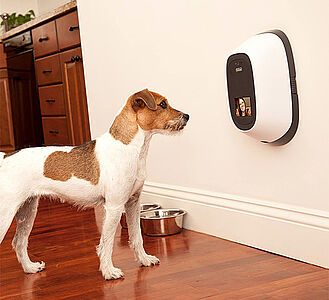 Connect with your furry loved one from anywhere with PetChatz, the first-ever "Greet & Treat" videophone. Your PetChatz unit, complete with five 4-oz. containers of chicken flavored treats for cats and dogs, will allow you to see, hear, speak to and give your pet a treat using a smart phone or computer.
Donated By: PetChatz
Winner must be 21 years of age or older and need not be present to win prize. Raffle ticket purchases are not tax deductible and winner will be responsible for personal income taxes and any additional costs associated with the prize. One name will be drawn per item. Unless otherwise indicated, all raffle prizes expire on July 14, 2017. This raffle is sponsored by PAWS Chicago. All proceeds from this raffle will be used to benefit PAWS Chicago's programs. PAWS Chicago, 1997 N. Clybourn, Chicago, IL 60614, (773) 475-4242.