The Aftermath of Hurricane Ida
Oct 15, 2021
On August 29, one of the strongest hurricanes ever to hit the U.S. made landfall in Louisiana. It's destruction reverberated across the country. PAWS Chicago responded to the devastation of Hurricane Ida by mobilizing volunteers and sending them south in a PAWS van to rescue 38 homeless dogs, cats, puppies, and kittens.
Our newly expanded Medical Center was built to help animals like these who would have so few options without our help. The road wasn't an easy one for most of these animals. An outbreak of ringworm affected all 23 cats and two dogs, which meant utilizing our expanded isolation capacity and administering LOTS of medicated baths. Two dogs also tested positive for heartworm, which requires three months of treatment and restricted physical activity during that time.
Slowly but surely, they're being medically cleared and available for adoption.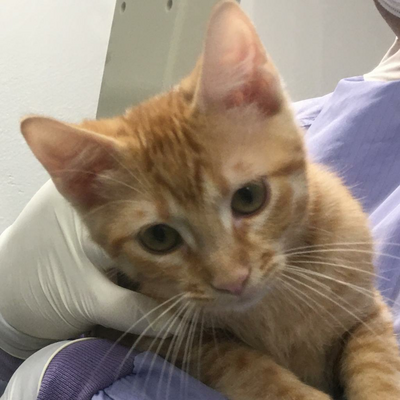 Pal is a handsome, orange tabby who arrived with a terrible upper respiratory infection that caused coughing, sneezing, and runny eyes and nose. After recovering, Pal was neutered, vaccinated and cleared for adoption. He spent just two days in Kitty City at our Lincoln Park Adoption Center before being scooped up by a loving family.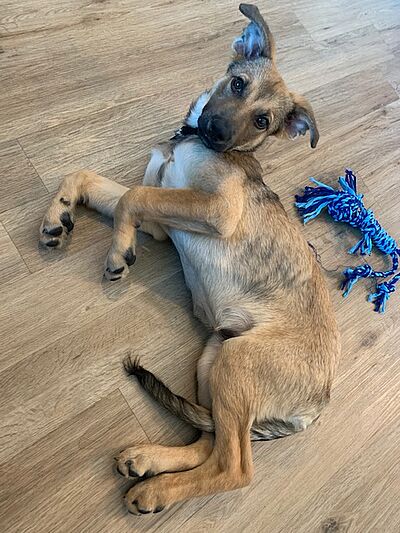 Benji, a 3-month-old shepherd mix, found his new family in Elizabeth Henderlite who started out fostering him but fell in love. "Benji was my fourth PAWS foster. . . after only a few days with him, I realized he was everything I'd been looking for in a dog—friendly with all people and dogs, compatible with high rise city living, active, and smart. It also didn't hurt that he's the cutest puppy I've ever seen," said Elizabeth.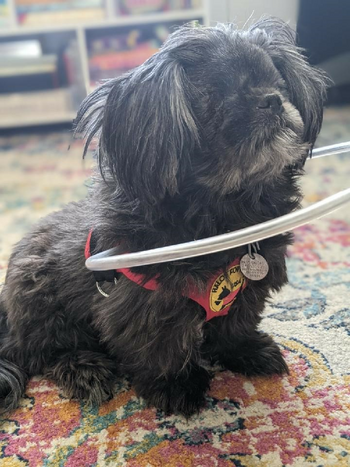 Irina is an eight-year-old Shih Tzu. Upon arrival, the PAWS medical team determined Irina had extremely dry eyes, causing her pain and partial blindness. To give her a better quality of life, Irina's eyes were surgically removed. Irina was also diagnosed with an upper respiratory infection, and she is recovering well from her surgery and URI in a foster home. The team is now working on positive training to help boost her confidence and help her navigate the world around her once she finds her loving adoptive family.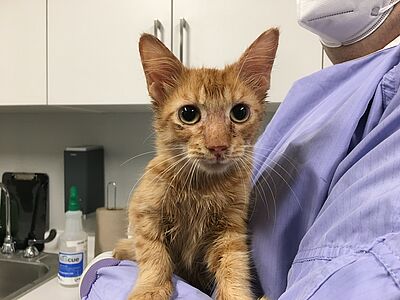 Norbert is a six-month-old orange tabby recovering from a rough start to life, in the safety of his foster home. After being diagnosed with ringworm, an upper respiratory infection and ear mites, Norbert was given a second chance at life after arriving at PAWS. Because ringworm is a nasty illness to recover from, Norbert continues to stay in the care of PAWS Chicago until he can be cleared for adoption.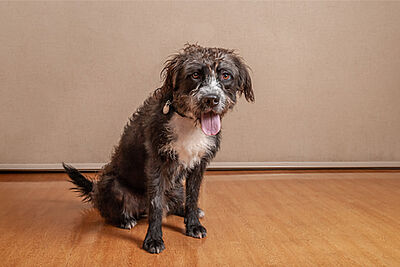 Davey, a 1-year-old terrier mix, arrived at PAWS with a severely matted coat and was treated for roundworm plus an upper respiratory infection causing a terrible cough. The talented medical team at PAWS helped Davey heal up quickly and he's already found his caring family.
Oreo is a handsome black and white kitty donning a tuxedo front and socks to match. Coming to us with Coccidia – an intestinal tract infection – and ringworm, he overcame the odds and found a happy, healthy home.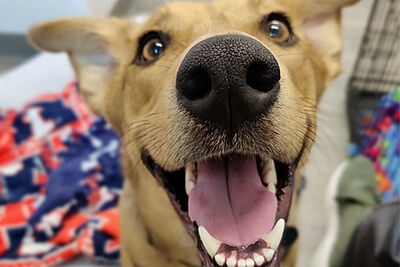 Aloe is a happy 2-year-old shepherd mix that's searching for her new family while she's being treated for heartworm by the PAWS medical team. She's also an Underdog that needs a special home with a big yard for her to play in and help her grow into the Wonderdog we know she can be.
Of the 38 homeless pets rescued from Louisiana, we've matched 19 cats and 10 dogs with loving families so far. That means 9 adorable animals still need help healing and finding new homes. Please consider lending your support.