PAWS Chicago Englewood Outreach Center Opens
Oct 10, 2019
Today, we celebrated the grand opening of the PAWS Chicago Englewood Outreach Center, expanding the services of the PAWS Chicago Community Outreach program!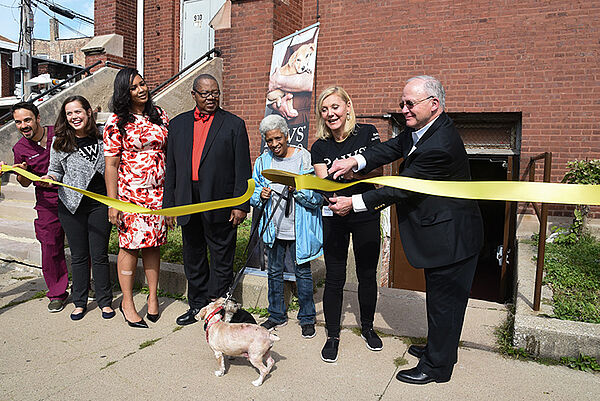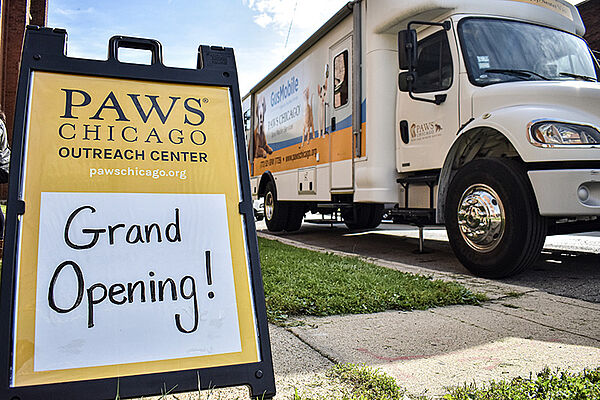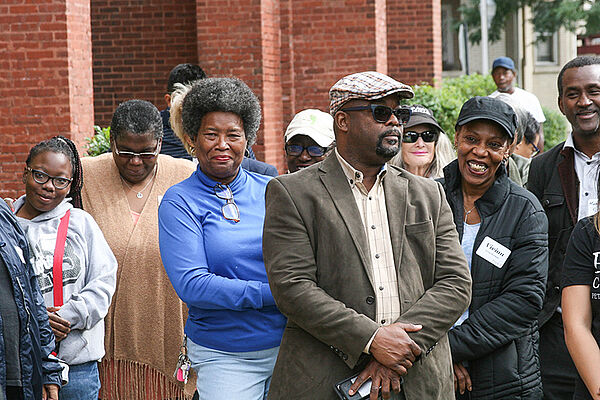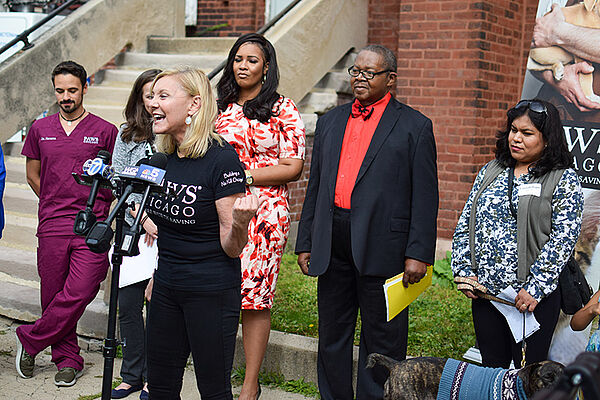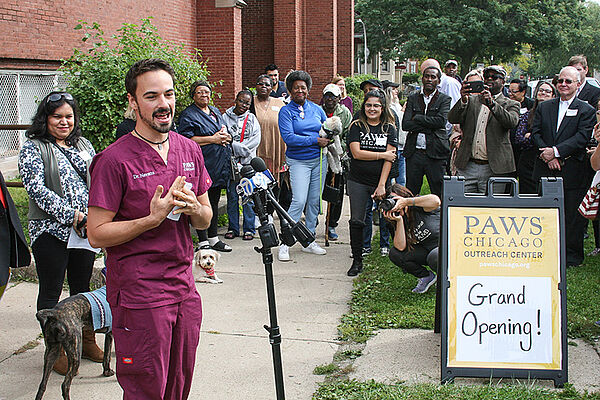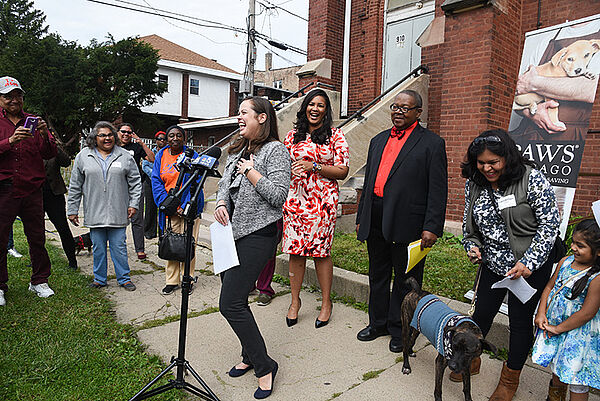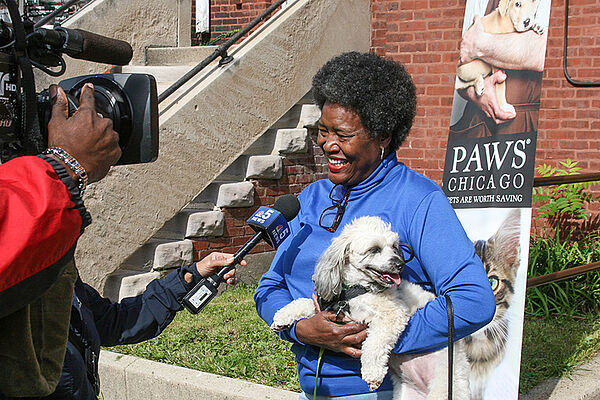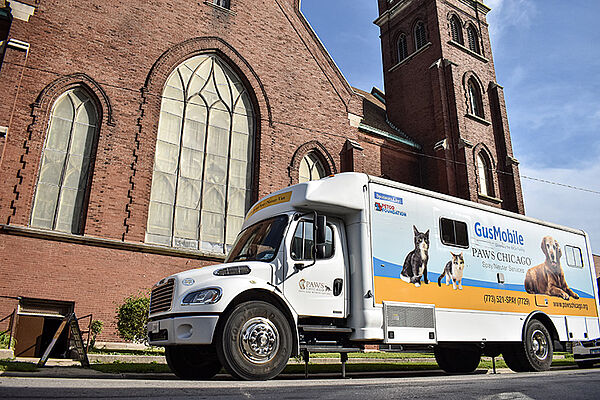 This vital new space will serve as an animal welfare anchor in Englewood, enabling PAWS Chicago to provide even more preventative resources and expand offerings into Community Medicine, providing veterinary services to sick, injured and suffering pets who would otherwise never see a veterinarian.
Englewood is a pet resource desert. There are no veterinarians, pet supply stores, spay/neuter options, or other pet-related resources in the community. As an answer, in 2014, PAWS Chicago launched PAWS for Life as a door-to-door outreach program in Englewood. Now, the team is on the ground in Englewood and Back of the Yards six days a week providing free spay/neuter services, providing community medicine to help animals who would otherwise suffer without treatment, and creating lasting relationships.
Since the program's inception, PAWS has built relationships with pet owners on nearly every block in Englewood, resulting in services to 6,600 families and 13,000 pets. Since 2000, PAWS has performed over 257,000 free and low-cost spay neuter surgeries, helping to reduce the city's euthanasia rate by 91%. With the new PAWS Chicago Englewood Outreach Center, the impact will continue to grow.
Read more about our Community Outreach Program.
---
In the News
PAWS Chicago Opening First Permanent Center For Pet Services In Englewood | CBS
PAWS Chicago Unveils Community Center in Englewood | NBC
PAWS Chicago Expanding to Englewood | WGN
PAWS Chicago to Open New Outreach Center in Englewood | WTTW
Englewood Pets To Get A Little Love At PAWS Chicago's New Center At 65th And Peoria | Block Club Chicago