Mobile Pet Food Pantry
Mar 26, 2020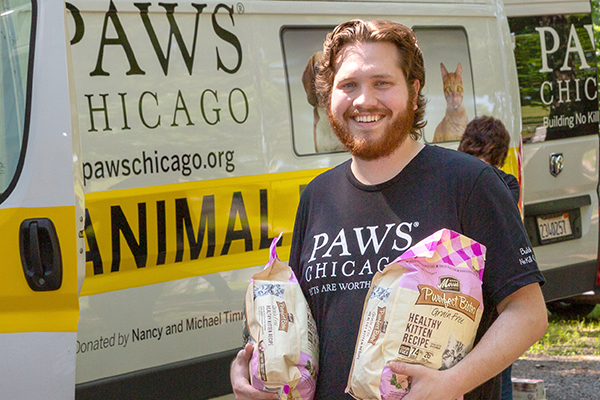 When social distancing limited operation of our PAWS For Life outreach programs, our team knew that pets in vulnerable communities still needed our support. With our physical Pet Food Pantry temporarily closed, staff and volunteers mobilized to safely bring pet food to pet owners in Chicago's most underserved neighborhoods where emergency help was needed most. Our team is making deliveries to families who would otherwise be faced with relinquishing their pet without our support.
We are committed to safely re-opening the Pet Food Pantry as soon as possible.
We need you now more than ever. If you're able, please consider donating to PAWS Chicago to support this critical lifesaving work.