Angels with Tails Gold Coast in the News
Jun 05, 2022
Watch coverage from our historic adoption event in the Gold Coast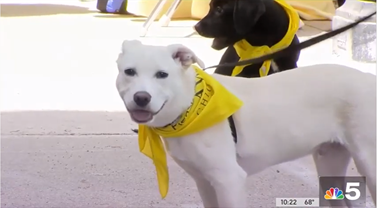 The Angels with Tails Gold Coast adoption event found homes for 43 animals on Sunday, June 5.
Angels with Tails Gold Coast is the event that launched PAWS Chicago – and Chicago's No Kill movement -- 25 years ago, and after a pandemic hiatus, we were delighted to be back in the heart of the Gold Coast.
Along with several other rescue groups, PAWS brought dozens of Chicago's homeless animals to 26 stores along Oak Street, Rush Street, and Delaware Place for an afternoon of shopping and saving lives!
Check out some of the coverage below: